I wonder if he knows that I don't like being around him.

I usually get up a few hours before he does. Does he know that when I hear the first sounds of him stirring that I get a knot in my stomach?

On those all too rare occasions that he goes somewhere, does he know that I freeze inside when I hear his car in the driveway when he returns?

Does he know that even if I am hungry I won't go in the kitchen if he is there?

And if he knew all that, would he feel sad or glad?

Would he feel like he had really established his authority?

Would he feel a sense of failure? Remorse?
I hate that I don't feel relaxed in my own home. It makes everything I do so much harder when I have to "psyche myself up" to exist in the same house but I'm getting better at it. He's really a very weak, scared man who feels powerless.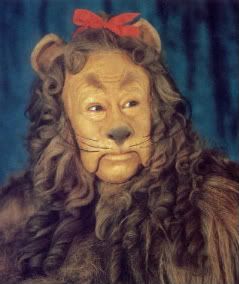 I am working on leaving. I am not trapped here, although it
feels
that way at times. It helps me to reframe my situation as a choice. Strictly speaking, I
could
leave here today and go to a hotel or a friend's house. I
could
just say the hell with it, I'm outa here. But I am choosing to take the step by step route right now because I think that is in my best interest for the long term. It's a trade off.
*